According to a remodeling impact survey by the National Association of REALTORS Research Group, 32 percent of homeowners report that the single most important result from remodeling is better functionality and livability. During this period when you're likely spending much of your time inside your home, enhanced livability is a notable benefit.
Thankfully, sprucing up your home's exterior can be done with virtually no (or very little) person-to-person contact, allowing you and your family to remain safe as the pro adds a fresh coat of paint, plants a few flowers, cleans your front yard or power washes your driveway.
Check out these seven home exterior ideas that can be accomplished during these unique times:
1. Paint your front door.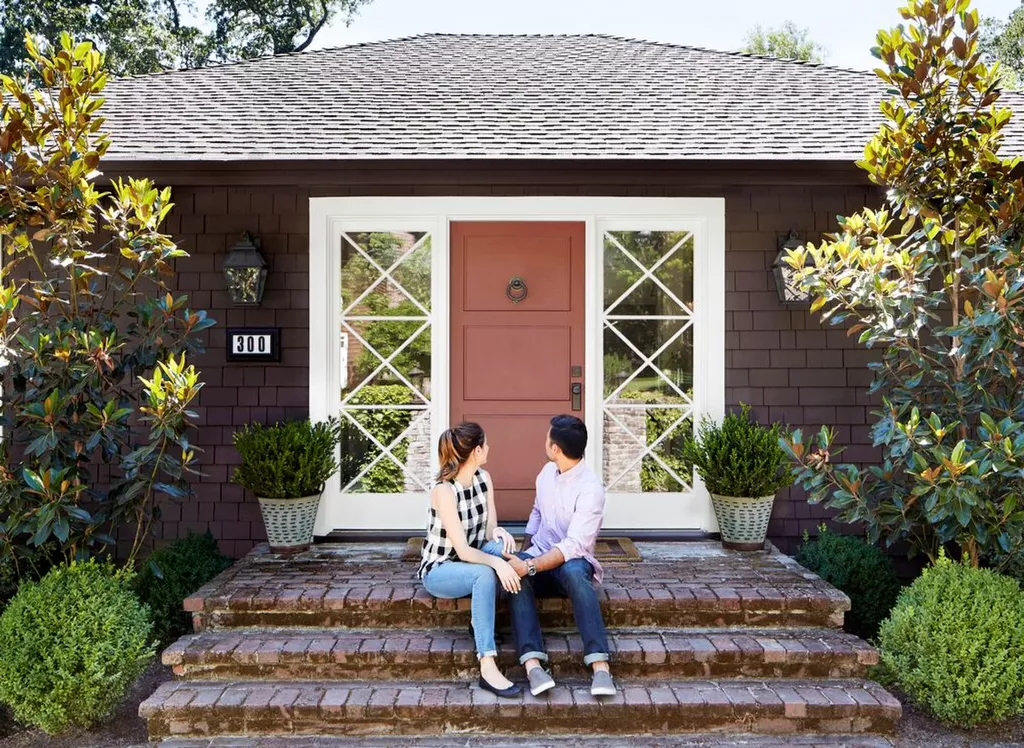 Your front door is the entryway to your home and, as such, it offers one of the first impressions to guests and passersby. Without the need for any major overhaul, your front door can be spruced up, improving the look of your entire home. Painting your front door is an easy way to give this important piece a new look.
Before you dive into this project, explore paint options. You can do this from the comfort of your home. In fact, many paint companies offer online tools that allow you to virtually paint your home. This is a great way to determine the color you want to paint your door without stepping foot in a store.
Once you settle on a color, pull quotes online from reputable house painters. Hiring a professional will ensure that your door's new paint job is done well.
When you set up the appointment, ask the company if they will accept contactless payment for the job. This can cut down your need for any person-to-person contact with the painter you hire.
>>Add a pop of color. Hire an exterior painter near you.
2. Trim your trees and shrubs.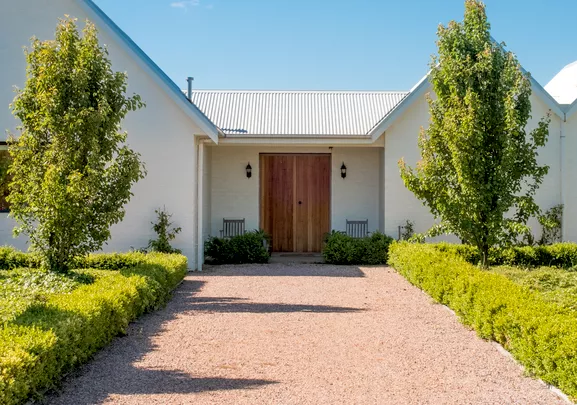 If your home's yard contains trees and shrubs, now is the perfect time to trim back excess branches and foliage.
Not only does trimming your trees and shrubs help with your home's curb appeal, but it also makes your property safer. Large overhanging branches can be a serious hazard to your home.
Trimming your shrubbery and trees is best handled by a pro. This is particularly true in the case of cutting down large tree branches, which can be an extremely dangerous task.
Do your research and seek out a reputable tree trimming professional for the job. Go online to check local reviews and ratings. Once again, ask about contactless payment options and provide instructions about the trees and shrubs you want to be trimmed over the phone. This can eliminate the need for in-person contact with the pro you choose.
>>Remove branches or shrubs. Here are the best tree trimming pros.
3. Pressure wash your siding, driveway or patio.
Another great way to clean your home's exterior is pressure washing your siding, driveway or patio. Pressure washing allows you to effectively remove layers of grime that may have built up over the winter months. The end result is an exterior that looks nearly brand new.
Hiring a pressure washing pro is a great way to get this project done efficiently and with the best equipment possible. A handyman or a local company that offers pressure washing services can quickly tackle your entire property.
Spend some time comparing prices online. In many cases, a local handyman or power washer will offer you the best price on this job.
>>Freshen up your exterior. Get estimates from power washers near you.
4. Mow your lawn and remove the leaves.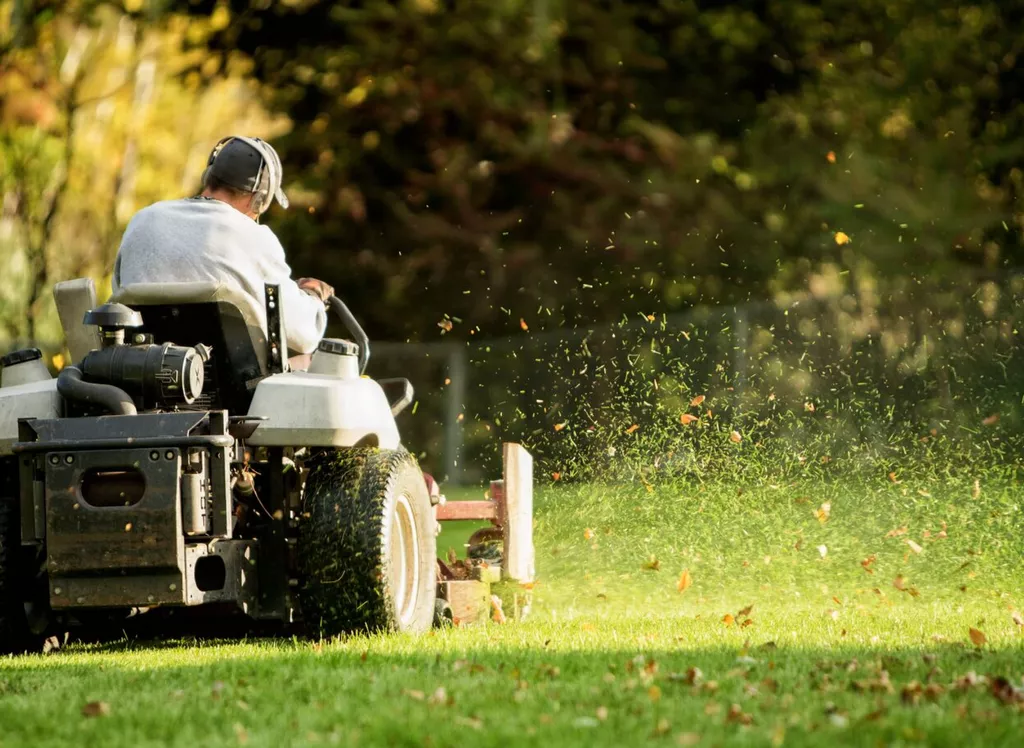 With everyone staying a little closer to home, many lawns are finally getting the attention they deserve. Another great home exterior project is cleaning up your yard. Remove old leaves and fallen twigs. Once the yard is clear of any debris, give the grass a quick trim.
If spending hours laboring in your yard is not your cup of tea, call in a professional lawn cutting professional. Check with local companies to see if they offer one-time services or consider scheduling ongoing yard maintenance.
5. Install new outdoor lighting.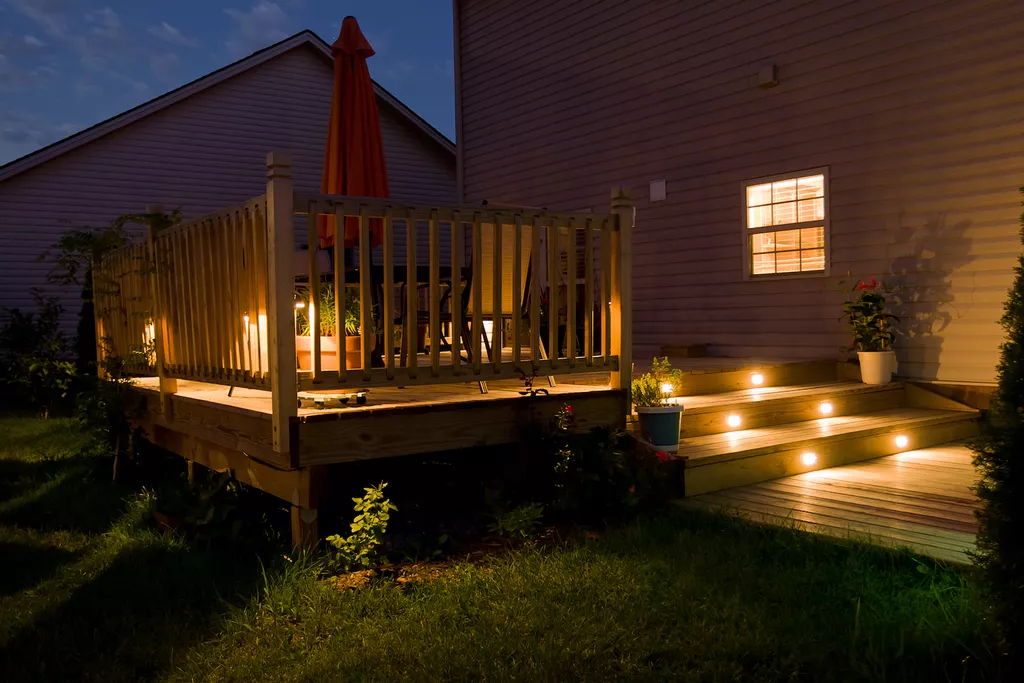 Similar to trimming back your trees, installing new outdoor lighting is a home exterior idea project that offers both improved curb appeal and increased safety. Outdoor lighting reduces the risk of trips and falls around steps and stairs, as well as offering you the ability to see if anyone is on your property at night.
Installing new outdoor lighting is a job for an electrician or handyman to tackle. This is particularly true if you're installing lights in an area that previously had no lighting. Contact a professional online to pull quotes and find out what can be done on your property.
Some companies may even send someone to your property to scope the project. If you need to show someone around to indicate where you'd like lighting installed, be sure to keep 6 feet away during the assessment and try to limit exposure.
>>Make your neighbors jealous. Hire an outdoor lighting designer.
6. Clean your gutters.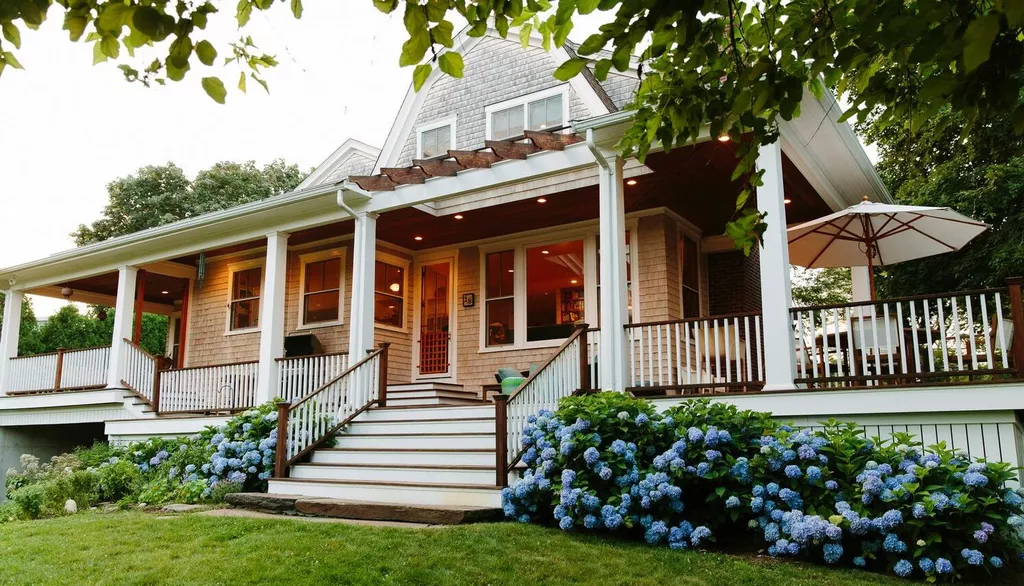 Another quick and easy way to liven up your home's exterior is to schedule professional gutter cleaning.
Clean gutters not only look better, but they also ensure that your home is better protected against spring and summer storms. When your gutters are full of debris, they cannot properly direct water away from your home, causing damage to your siding and landscaping.
Gutter cleaning services are the best option for this job. Compare quotes from local companies, as well as pricing from handymen who also offer this service.
>>Say goodbye to dirty gutters. Contact the best gutter cleaning services.
7. Plant a small garden or a few trees.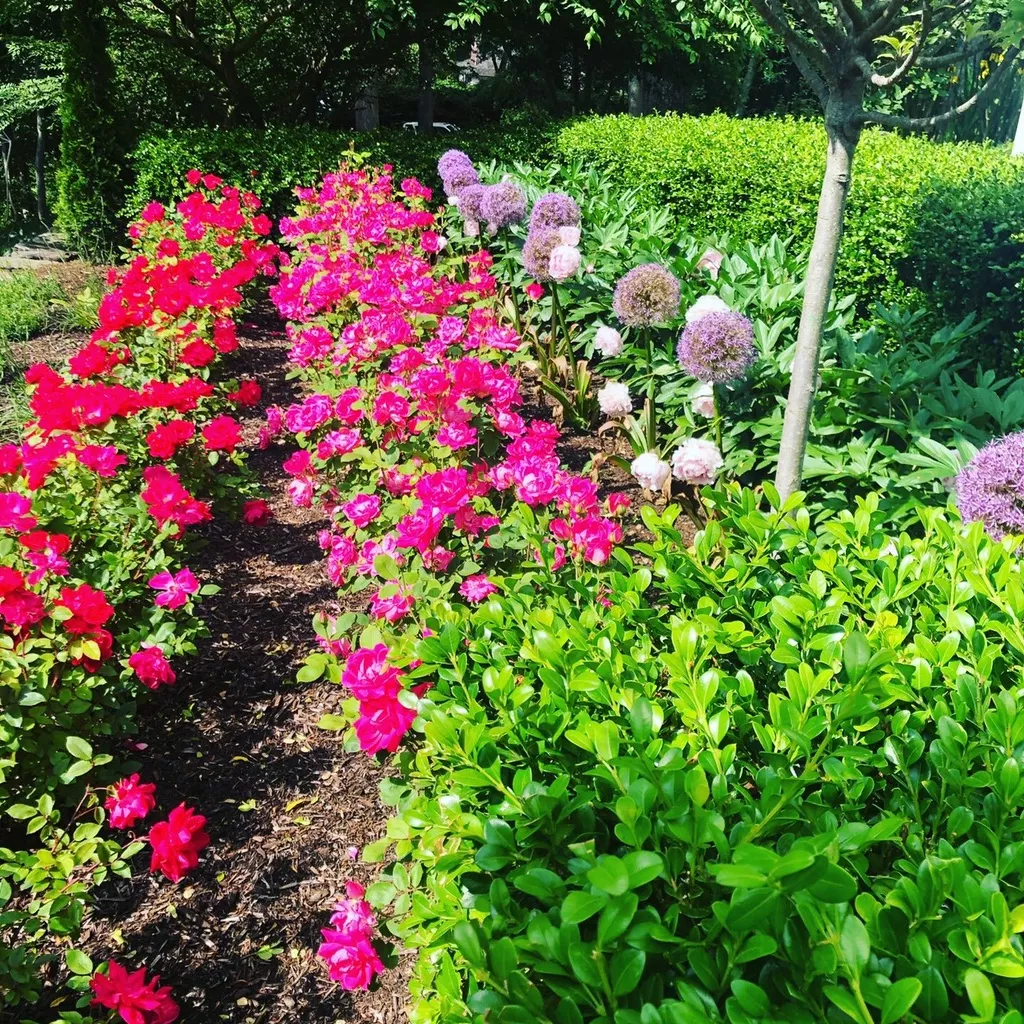 Your home's exterior is far more than just the structure of the house. In fact, a lot of your home's curb appeal is found throughout the rest of the property. For this reason, adding a small garden or planting a few trees is an excellent way to invest in the overall value of your property.
Talk to a local nursery about garden options and ask about curbside pickup. Additionally, most landscaping businesses will provide planting services, including the careful placement of new trees on your property.
>>Add more greenery. Find a tree planting pro near you.
Start planning for these larger home and yard projects.
While the above projects are smaller tasks that can be tackled easily, there are other property improvements that require a little more planning and a larger monetary investment.
These projects might not be on your radar for the immediate future, but while you're spending more time at home, focus on researching and planning out the right timeline for these home exterior ideas.
Create an outdoor oasis.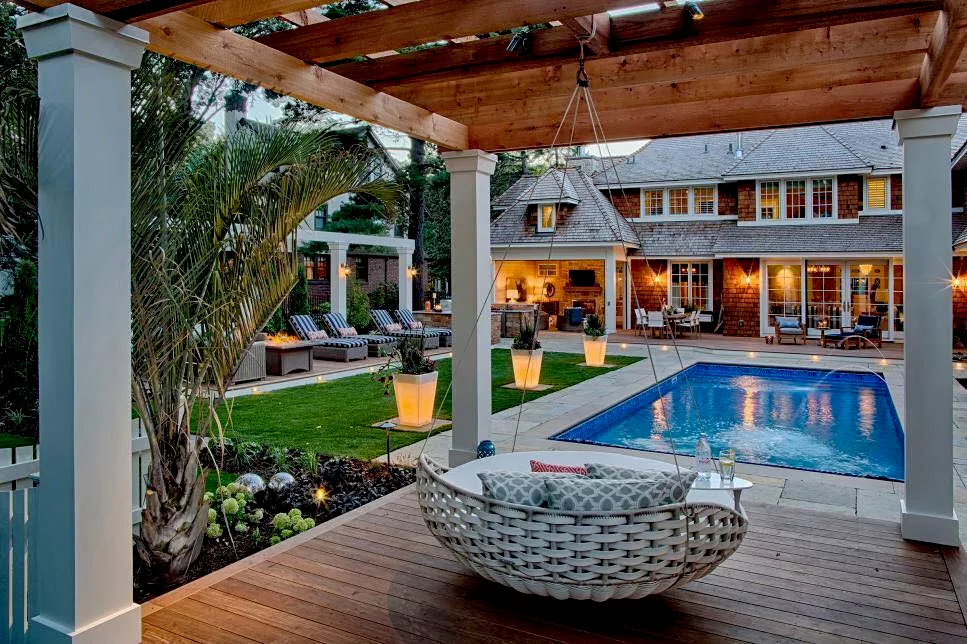 Photo credit: Achieve Remodeling
A great way to add value to your property is to revamp your entire yard's landscaping. The following are all methods that can improve your home's appearance -- and provide a nice little escape when you need some fresh air:
Add a pond or water feature
Install misting systems
Build an outdoor fireplace
Build a gazebo
Plant trees, flowers and shrubs
>>Create your own oasis. Hire the best landscaper near you.
Install a new fence or gate.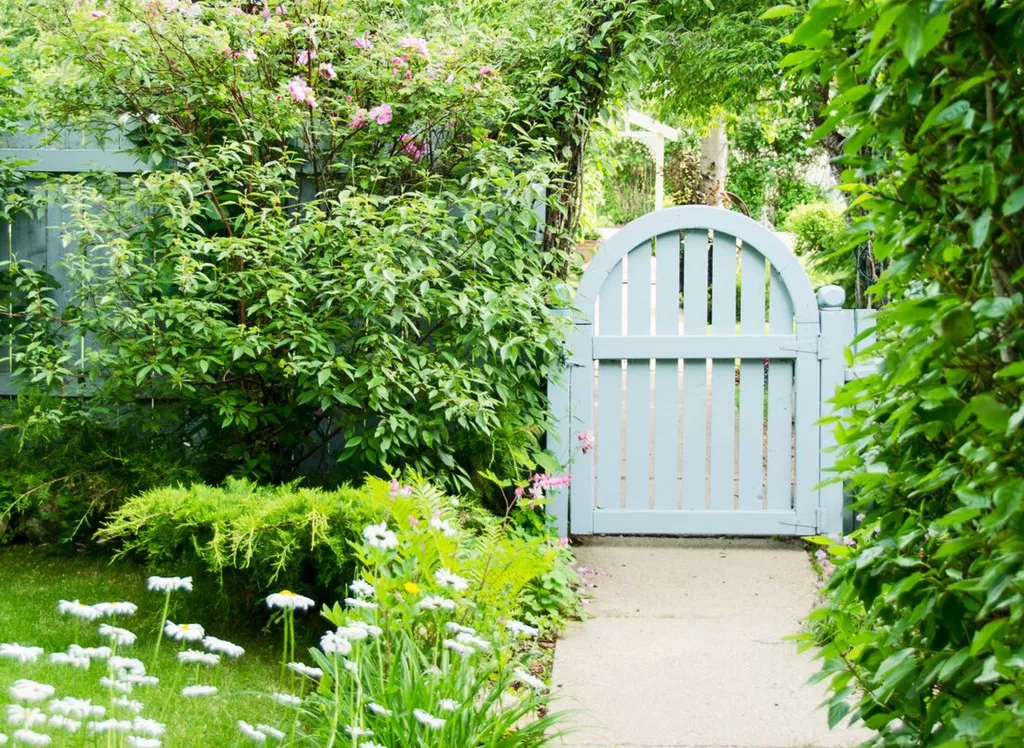 Another larger project that you can start planning for is the addition of a new fence or gate. Fences offer better privacy, improved safety for kids and pets, and a little bit of style and character.
Begin by browsing the array of new fencing styles on the market. From chain-link to white picket fences, you have an endless number of choices. You can find a fence that will match almost any home exterior.
>>Add a fence to your yard. Here are the best fence builders.
Fix the cracks in your driveway.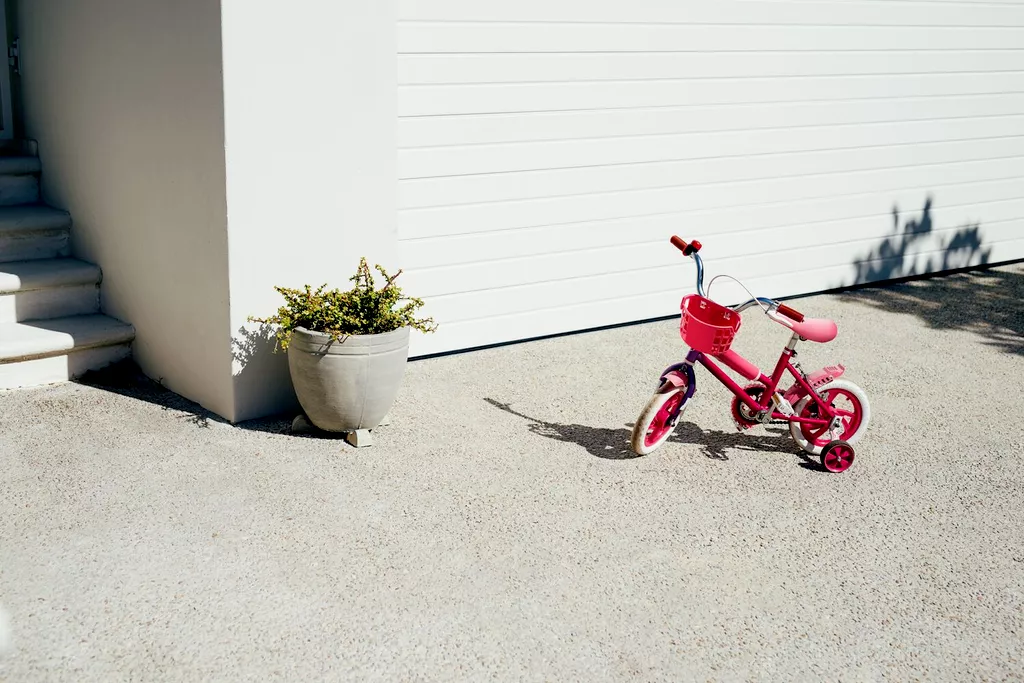 An exterior improvement that is often forgotten is driveway repair. Over time, concrete driveways tend to develop cracks and divots. Repair your driveway to improve your property's appearance and reduce the risk of tripping.
Take the time now to speak with some concrete driveway repair pros online or over the phone.
Find out what costs are involved so you can calculate how much time you need to save up for the repair.
Add a deck or porch.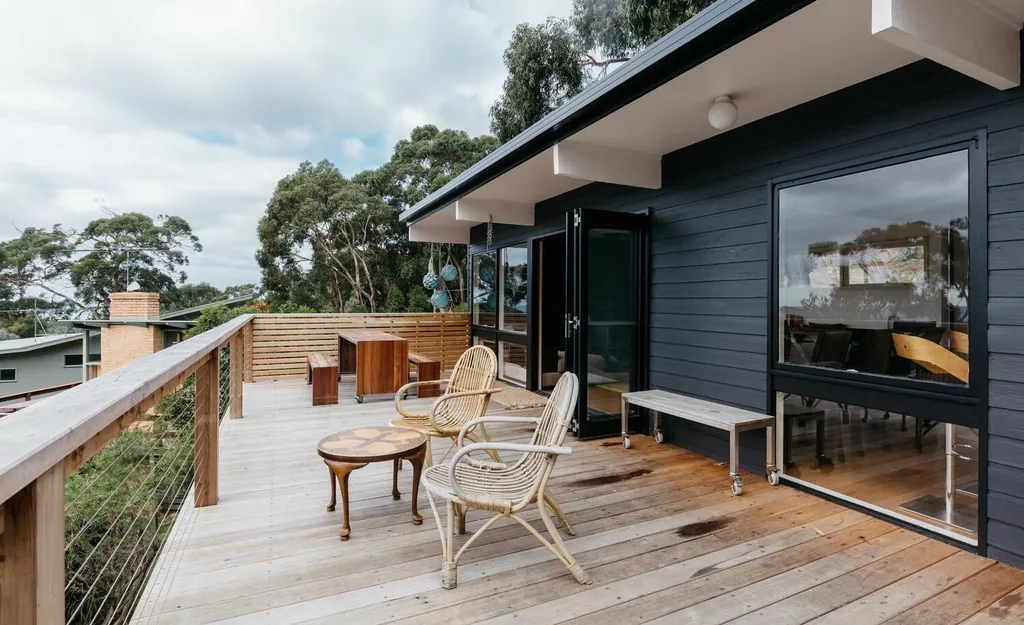 If your home doesn't already have a deck or porch -- or perhaps it needs major repairs -- this can be a great way to provide a change of scenery for your family while practicing social distancing.
Start planning out the type of material you want, as well as any other features, discuss your design with a professional contractor.
>>Build a deck or porch. Find a deck and porch installer near you.
How to prepare for home exterior services during COVID-19.
During these unprecedented times, it can be hard to know how to best conduct exterior home repairs and improvements. If you're hiring a professional to assist you with your home's exterior, use the following safety precautions:
Be honest with the pro you hire about any exposure before they arrive.
Ask what precautions they're taking.
Ask if they'll need to enter your home or if they can perform the job 100% outside.
Inquire about online or contactless payments such as PayPal, Venmo or Apple Pay.
Clean and sanitize the work area.
Have soap, hand sanitizer and other cleaners available.
Avoid physical contact (stay inside while the pro works outside, stay 6 feet away if you have to go outside, don't shake hands, etc.).
Wear a mask when interacting with any workers.
Visit Thumbtack's COVID-19 Info, Resources and FAQ page for more information.
While the current situation might have us all spending a little more time at home, take advantage of this time to make your home more valuable and enjoyable. Start tackling a few home exterior ideas today.
>>Next up: 10 emergency home repairs you need to prepare for now.